There is no translation available.
What is OtiPure™?

Taobao Buy Online
OtiPure is an Ear Cleanser & Deodorant. It is anti-inflammatory and bacteriostasis, multiple protection of the ear and ear canal from potential threats, especially for pets with outdoor activities, the most suitable for daily treatment, Prophylactic and pre-treatment use.
Uses
Designed to gently clean and deodorize
Docusate sodium tablets and Salicylic acid remove debris effectively in and around the ear and deodorize.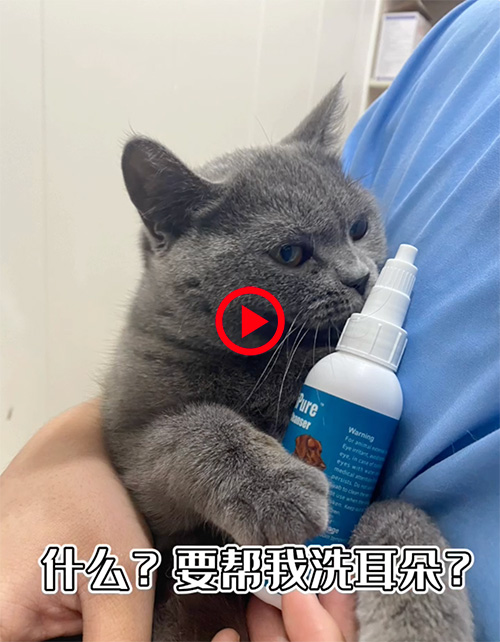 Anti-inflammatory and bacteriostasis
PCMX,Tri-EDTA,Inhibition +/- removal of pathogenic bacteria. Maintaining a normal bacterial balance of ear canal.
Multiple protection
Various types of exogenous sugars stop pathogens bind to the surface receptor of the ear canal, reduce pathogen attachment.
Benefits
Close to the natural PH of pets,
Water-based texture dries quickly,
Mild and soothing,
Soft silicone hose port to avoid accidental injury to your pet's ear.
Instructions
1
Shake well. Place the soft silicone hose port at the entrance to the ear canal, squeeze the bottle to apply solution liberally.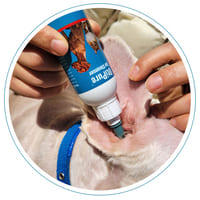 2
Gently massage the ear for 10-20 seconds.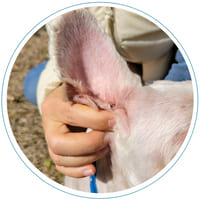 3
Use tissue or cotton pad to wipe away the excess.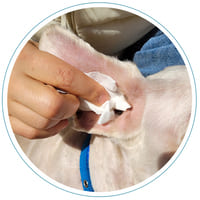 Allow your pet to shake its head to assist in removing any excess wax, dirt, and other matter. For maintenance of healthy ears, suggest using OtiPure Ear Cleanser weekly or twice per week.
Precautions:
For external use in dogs and cats only.
If the tympanic membrane is ruptured, this product is contraindicated.
Cotton swabs are safe to use outside your pet's ear, but they should not be stuck inside the ear to clear out wax.
Pack Size
Unit package 70 mL